Brilliant turn out for our fun solo 30km time trial within 5km radius event. Extra points for decorated bikes! The route is stunning. Sandymount Promenade, the mountains of Mount Merrion, the rare old streets of Dublin and the banks of the gorgeous Liffey!
We have a tie, Kieran Walsh with an average speed of 29.4km per hour and noting extra points for decorated bikes, see pic of Peter McCabe's bike. Dinner sorted for you gents, a Bujo HomeKit. Lockdowns won't knock this club!
P.S. our sponsors now have chicken burgers which are delicious.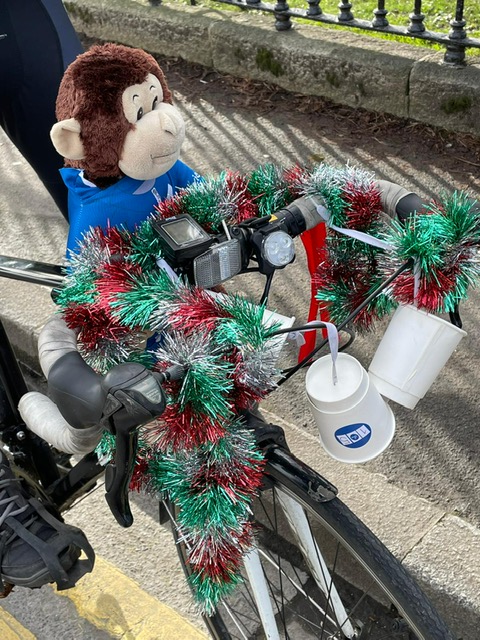 Peter's winning decorated bike.