Better than Banksy at street art?! Wheelers got to see the streets of Dublin in a whole new light in Jan 2021 as the club's crazy Strava art challenge revealed some spectacular results…beauty is in the eye of the beholder though, right?
Brian Moran was the desreved winner with his 'elephant'. His reward was a tasty Bujo Homekit courtesy of our marvellous club sponsors.
Let's see whether we can go one-better in 2022 and discover yet more talented 'street artists'.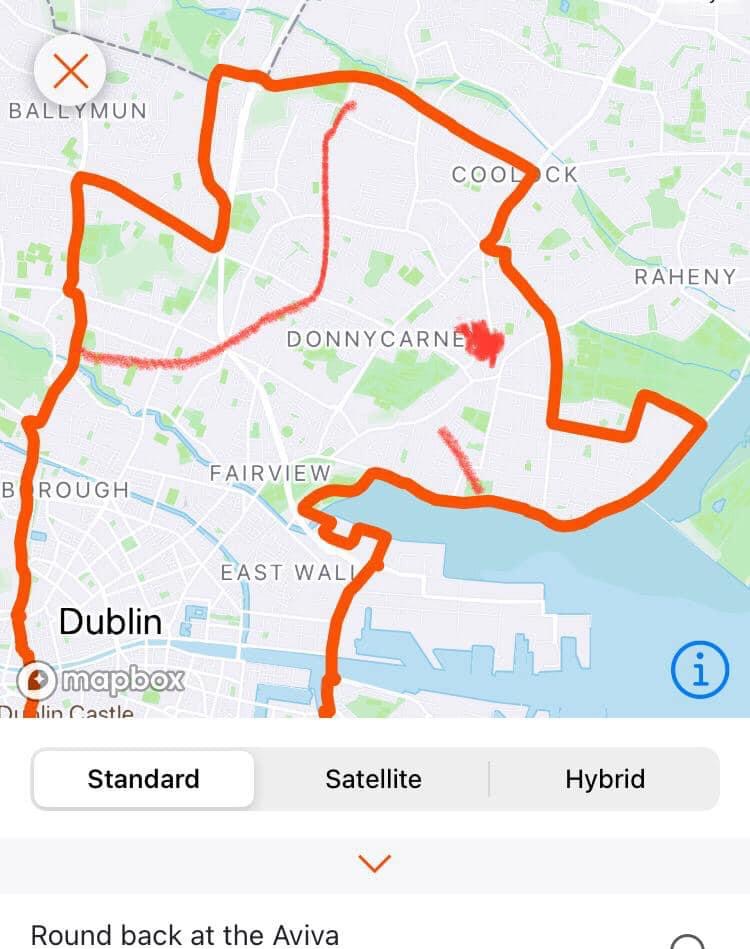 Well done Brian!